Ballarat Workout MEals Delivery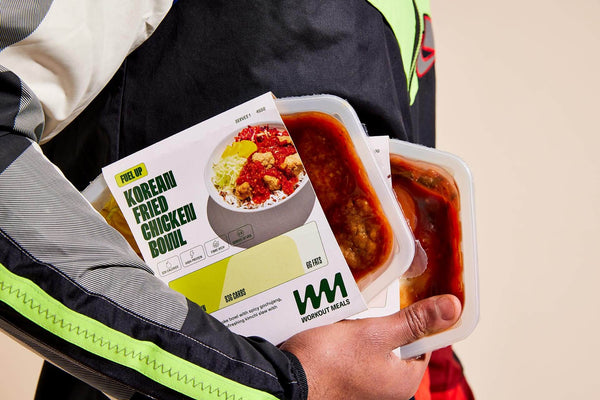 Menu
Order à la carte directly from the menu. Purchase one time orders or subscribe with no commitment. Meal additions added on a regular basis. We offer a range of different meals.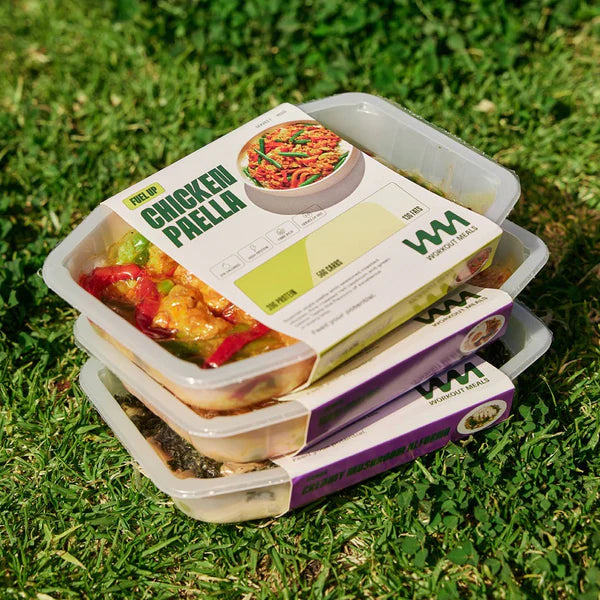 Meal Packs
Purchase a meal pack based upon your individual goals. Purchase one time orders or subscribe with no commitment. We offer a range of different meals.

Nutritious & Delicious Ready-Made Meals Ballarat
Made with only the freshest ingredients from Australia & NZ
Pasture Raised Eggs
No GMOs, antibiotics, preservatives or colourants
No added hormones (HGP free)
Nothing artificial
Recipes developed by restaurant chefs & certified nutritionists
Freshness sealed from our kitchen to yours - Australia wide
VIEW THE MENU
Healthy Ready Made Meals Ballarat
Quick Delivery To Ballarat With Workout Meals
Are you wondering how you can get delicious, nutritious and flavour-packed meals delivered to your door? Well, we come with good news — our Workout Meals can offer you fast, fresh meal delivery in Ballarat today. Forget about searching for recipes or spending hours calculating macros if you're looking to gain muscle or lose weight, we deliver tailored meals straight to all Ballarat addresses. Our healthy meals can be ordered online and are delivered straight to your door, so good news Ballarat, gone are the days of fussy meal prepping!
Nutritious and delicious
ready-made meals Ballarat
So, what's stopping you from placing your order to be delivered to your Ballarat home today? Try Workout Meals now and receive your delicious, wholesome, nutritious, chef-prepared meals delivered fresh straight to your door every time.
Don't forget to contact our team today for more information
on getting your Workout meals delivered to Ballarat, or visit our delivery information page to answer any of your questions. Try us today and taste the difference.
Healthy ready
- made meals home delivery Ballarat
Too easy
- sign up for a Workout Meals subscription today.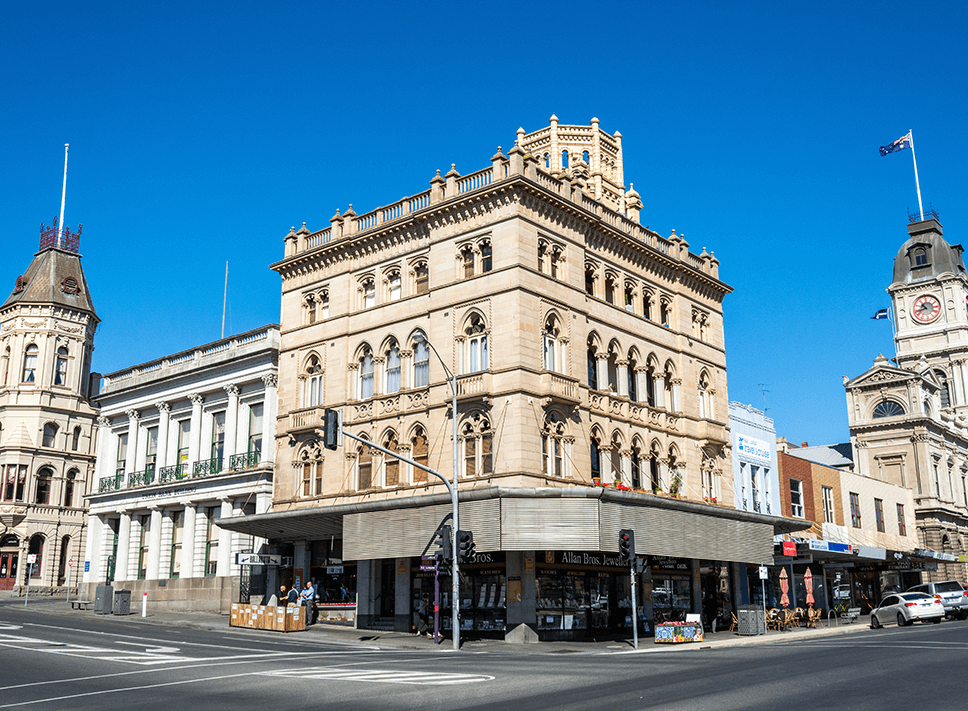 Receive your delicious meals in Ballarat
We know that preparing freshly made meals can seem daunting, which is why our quick and efficient services help you receive the best-tasting food delivered every week or fortnight. Our delivery to Ballarat ensures you receive your protein-packed and low-calorie meals ready for breakfast and for you to plan your diet for the rest of the week. 
Workout Meals coming straight to
Ballarat
With various menu options to choose from, including vegan, clean, low calorie and tailored nutrition plans, you can have your meals delivered to Ballarat knowing you're about to tuck into a flavourful and nutritious dish that will keep you full and satisfied.
Our chef-prepared meals are free from preservatives, added hormones, GMO's, antibiotics or colourants. Plus, if you sign up as a recurring Workout Meals customer, you'll receive free delivery to your Ballarat address — how amazing is that?
Ballarat
HEALTHY READY-MADE MEALS DELIVERED TO YOUR HOME IN Ballarat

Ballarat Ready Made Meals Delivery
Ballarat home deliveries are completed during Business Hours between

 

8am-6pm.
You will receive and SMS the night before your delivery with an ETA and link to

track

your order.
An SMS will also be sent to you on delivery with a link displaying a photo of your delivery.
You may specify a secure area where to leave your ready made meals delivery, and we will do our best to accommodate your request.
order now

Delivery information
We deliver to over 3,000+ locations. Check if we deliver to you!
Delivery FAQS
Do I receive FREE Delivery when I subscribe to a recurring order?
Do I receive FREE Delivery when I subscribe to a recurring order?
Are the meals fresh or frozen?
Do I receive FREE Delivery when I subscribe to a recurring order?
Does Workout Meals offer entire programs?
Yes! We offer more then just meals in our WM360 program which provides you with a nutritionist, coach and meals delivered!